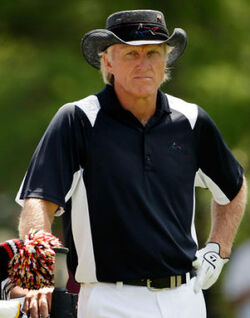 Gregory John Norman (born 10 February 1955) is an Australian professional golfer who won 20 PGA Tour tournaments and two majors in The Open Championships in 1986 and 1993.
Ad blocker interference detected!
Wikia is a free-to-use site that makes money from advertising. We have a modified experience for viewers using ad blockers

Wikia is not accessible if you've made further modifications. Remove the custom ad blocker rule(s) and the page will load as expected.