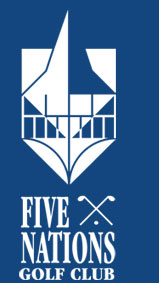 The Five Nations Golf Club is one of the most challenging and appealing golf courses in Belgium. It is located in the village Méan, near Marche-en-Famenne, Belgium.
Its name was chosen because of its central position close to Germany, Luxembourg, France, The Netherlands and not to mention Belgium itself.
Architect
Edit
The course was designed by Gary Player with the goal of offering a fun yet challenging course for beginners as well as experts.
Experience
Edit
A beautiful Belgian landscape and gastronomy help to make the course more enjoyable for all of it's players.
Ad blocker interference detected!
Wikia is a free-to-use site that makes money from advertising. We have a modified experience for viewers using ad blockers

Wikia is not accessible if you've made further modifications. Remove the custom ad blocker rule(s) and the page will load as expected.